Parents' Night Out JULY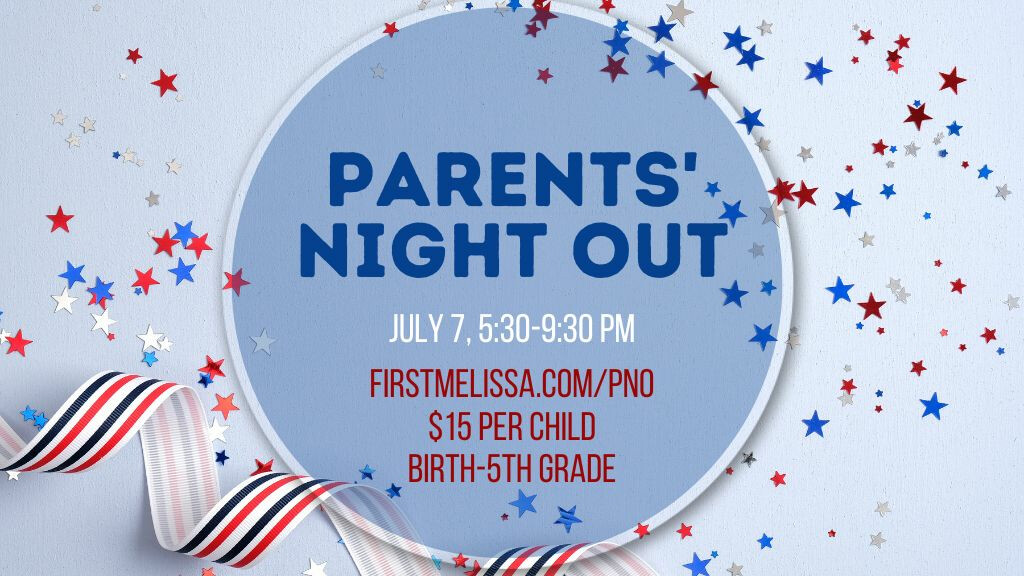 Parents' Night Out
We are hosting a Parents' Night Out where you can drop off your kids at the church and take the opportunity to catch a movie, do some shopping, or take care of things around the house! Children ages birth through fifth grade are welcome. Parents' Night Out drop-off begins at 5:30 pm and pick-up is at 9:30 pm. The cost is $15 per child. Your children will enjoy games, crafts, recreation, and much more. A meal is provided or you may send a packed meal with your child.
JULY 7 - 5:30-9:30 pm
PATRIOTIC THEME!
We will do our best to get everyone in so please register by your age. If the class is full, please sign up on the waitlist.
Registration will close on July 6.