WOMEN'S: She is a Warrior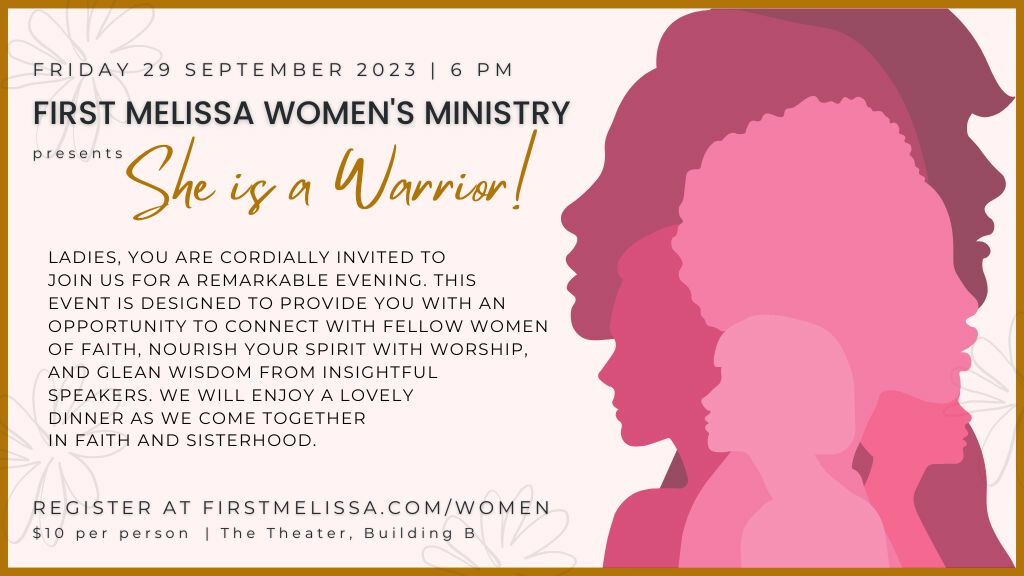 SHE IS A WARRIOR!
FRIDAY, SEPTEMBER 29, at 6:00 PM
Ladies, you are cordially invited to join us for a remarkable evening. This event is designed to provide you with an opportunity to connect with fellow women of faith, nourish your spirit with worship, and Glean wisdom from insightful speakers. We will enjoy a lovely dinner as we come together in faith and sisterhood.