MOPS
Women's Preschoolers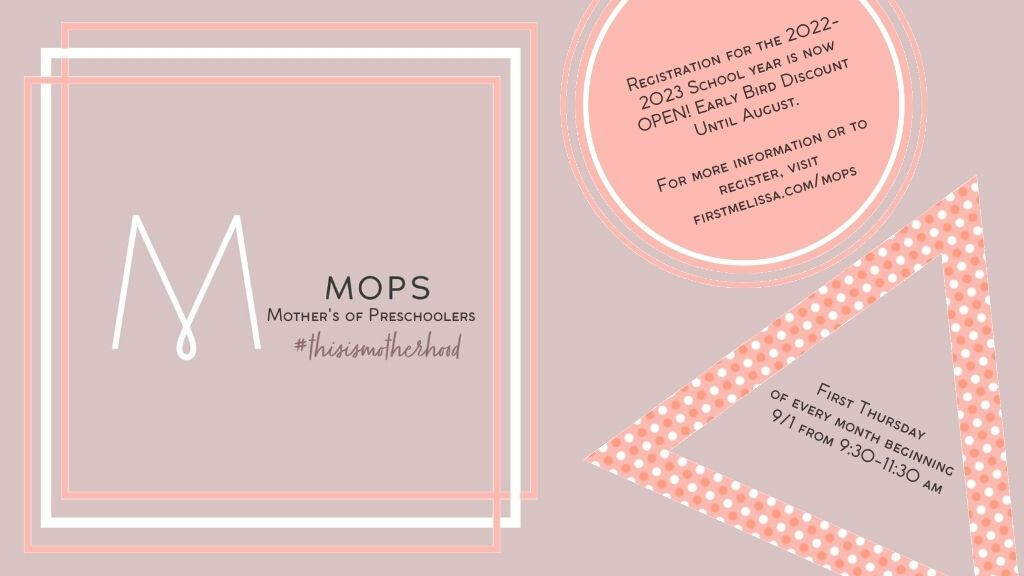 MOPS (Mothers of Preschoolers)
At MOPS, we believe in the simple but revolutionary idea that remarkable things happen when moms join together. That's why we rally women to come together and help each other through this thing called motherhood, one gathering at a time. Whether you are a soon-to-be mom, first-time mom or seasoned mom, you are welcome here!
Meetings will be the first Thursday of each month (9:30am-11:30am).
Early Bird Registration is $70.00 and ends August 1.
Registration is $80.00 per school year. $40.00 for second semester only.
Please contact our MOPS director, Melissa Norton, at mamumau@hotmail.com if you have any questions.
Event Coordinator •
Melissa Norton