Vacation Bible School
All Church Event Kids Preschoolers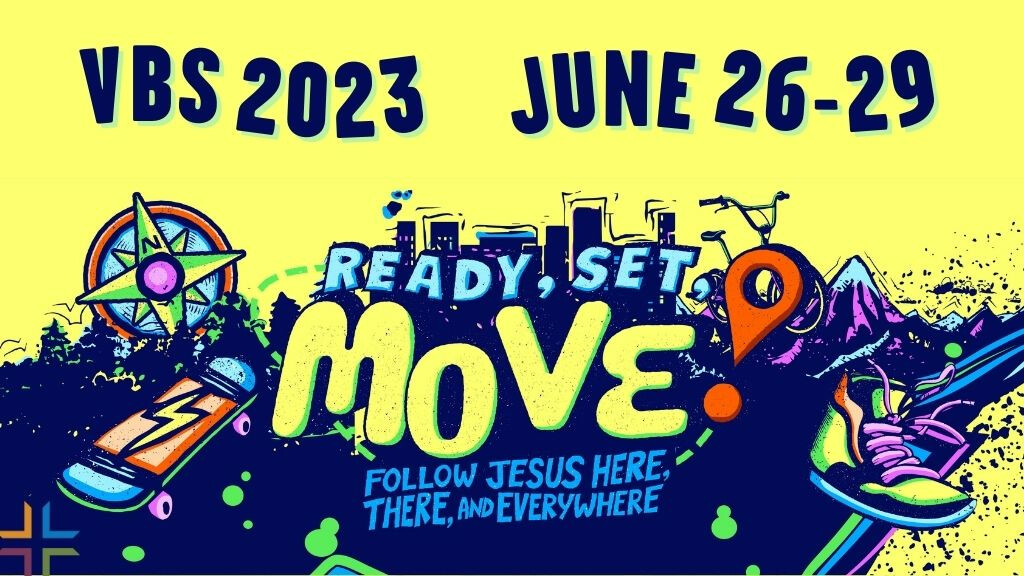 Vacation Bible School – Ready, Set, MOVE!

Kids will move to follow Jesus here, there, and everywhere with this engaging, hands-on Vacation Bible School program.
VBS will inspire kids to:
DO What He Says
BELIEVE Who He Is
LOVE Who He Loves
SHARE What He Did
GO Where He Leads
This VBS is designed to help meet kids where they are and equip them with biblical truths that stay with them, no matter where life takes them. It starts with the Bible and utilizes simple, memorable Bottom Lines to help students remember how God's Word fits into their everyday lives.
Using examples from across the New Testament including the Resurrection, Paul's conversion, and Pentecost, kids will learn to move forward in their own journey of faith.
"Let us keep looking to Jesus. He is the one who started this journey of faith. And he is the one who completes the journey of faith."
Hebrews 12:2a NIrV
Date: June 26-29
Time: 6:00 pm – 8:30 pm
Ages: 4 years – Fifth Grade
INTERESTED IN SERVING AT VBS?
If you haven't registered to volunteer at VBS, we encourage you to give it a try! This is a wonderful week of community as our church family works together to serve our youngest members. Click HERE to VOLUNTEER!